Good Health starts in the home.
Many patients are unable to get the medical attention they need because they have difficulty leaving their home. Home-based primary care focuses on the well-being of these patients and provides a way to get the care needed.
If you are a patient that is unable to come to the doctor's office, our services can make things easier for you. Both new patient evaluations and follow-up visits can be done in the comfort of your home. There are no additional fees or charges for these services and we accept all major insurance plans.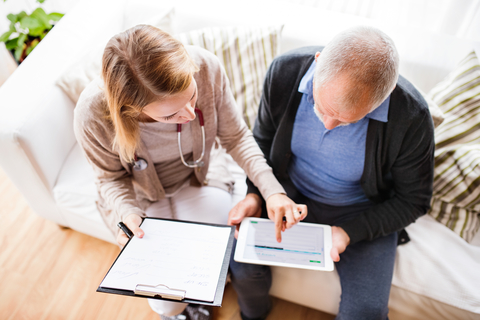 Services Provided:
Sick Visits
Blood Pressure Management
Follow Up After Hospitalization or Emergency Room Visits
Visits to Assisted Living Facilities
Preventative Services such as Medicare Wellness Visits
Referrals to Home Laboratory and Radiology Services, Physical Therapy, and Occupational Therapy Services.
We specialize in treating seniors, people with Alzheimer's, Dementia, and Multiple Chronic conditions.